Best inventions of 2019
Around the world, technological innovators are constantly coming up with products that make our lives easier and more exciting, whether it's gadgets that streamline everyday tasks or products that disrupt entire industries. Here are 21 of the best new inventions that will improve your lives.
1

NANO1 – The World's Smallest Astronomy Camera
Looking much like a regular point-and-shoot, the NANO1 is actually the world's smallest astronomy camera. It is 25 times more sensitive to light than the human eye and has enough memory to capture one hour of footage and condense it into a 3-minute short, making for thrilling viewing of astronomical events such as eclipses or the Northern Lights.
Use the NANO1 in conjunction with your smartphone (connection by Wi-Fi or Bluetooth) to superimpose an augmented reality map of the night sky, allowing you to better appreciate its wonders. A must-purchase for any astronomical fanatic.
---
2

EyeDrive – The First Holographic Car Assistant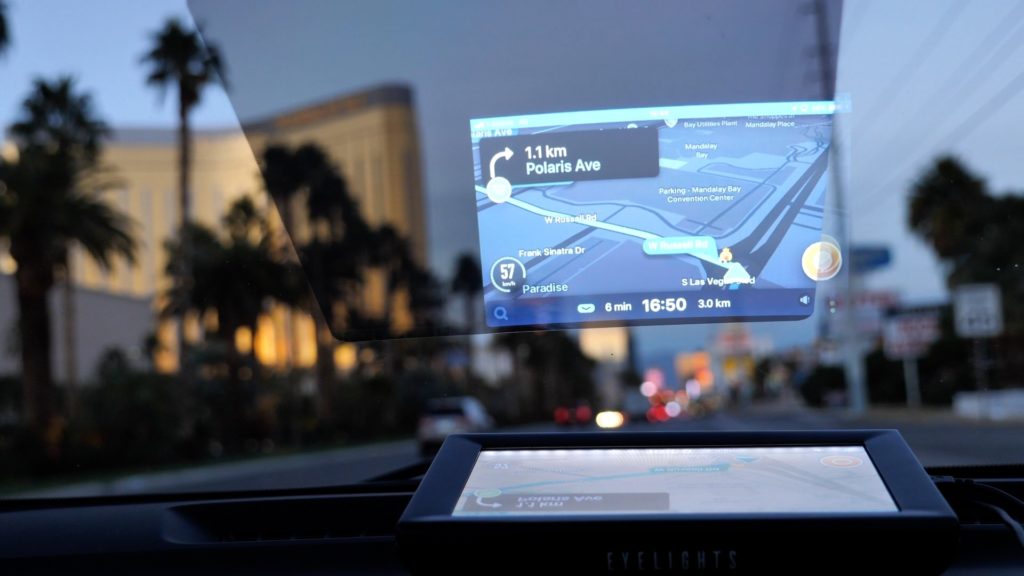 Forget about your old GPS. Instead of a cumbersome screen, EyeDrive projects your route as a dashboard hologram, allowing you to see more of the road ahead while you interact with the system. You can also use it to take calls, select music, and monitor your car's performance.
There's no need for distracting tapping, either: the EyeDrive unit contains a gesture sensor that interprets hand movements as commands, further improving functionality and safety—a great plus to reduce your car insurance costs.
---
3

Unagi – A Superior Electric Scooter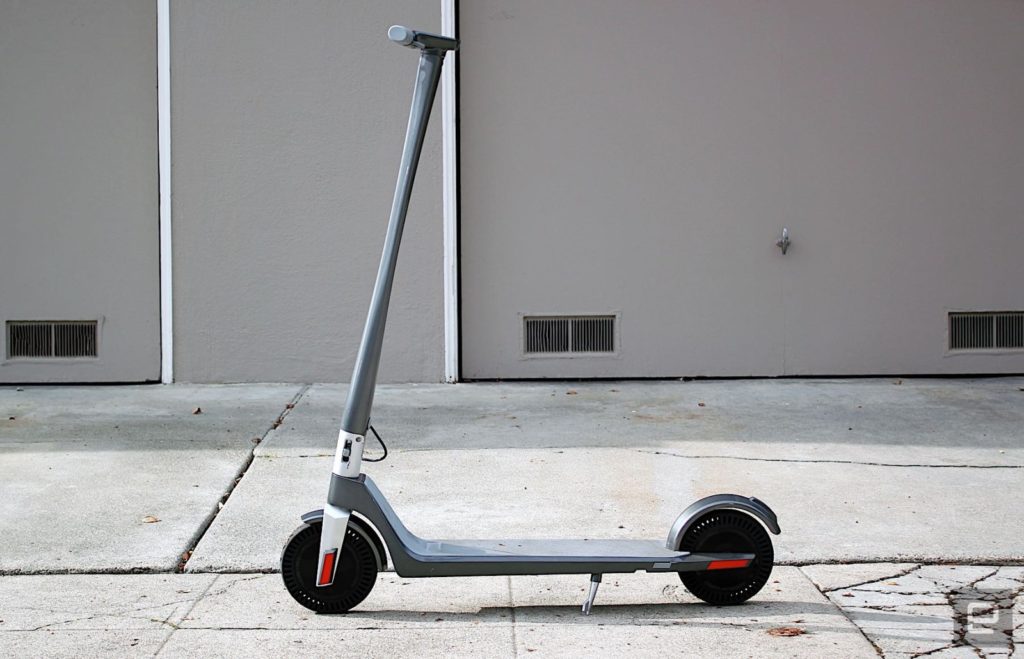 The best among a crowded electric-scooter market, the Unagi folds compactly with a single slick and is extremely lightweight, being constructed from magnesium. Its tires are puncture-proof, giving you confidence that you'll reach your destination without hassle.
Meanwhile, the anti-lock brakes give you peace of mind, allowing for variable pressure inputs in contrast to the jerky, on-off brakes typical of most electric scooters. The intuitive handlebar and dashboard put all the controls within reach of your fingers, ensuring that your eyes stay on the road. We easily understand how this scooter can claim to be the best, with all these features!
---
4

SiB – A Simple Internet-Connected Button for only $5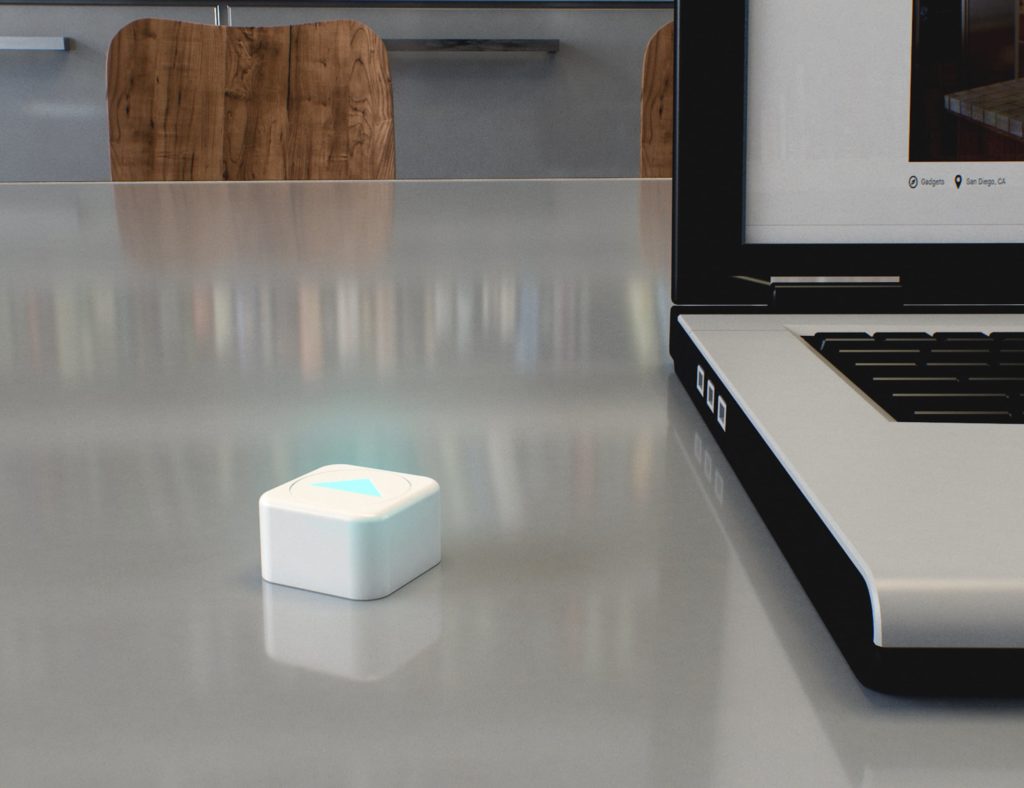 SiB stands for Simple Internet-Connected Button, a tiny box billed as the "Swiss Army knife" of internet-connected devices. Using an app on your phone, it can be programmed to communicate with other sensors and smart devices—your thermostat, smart doorbell, lighting system, etc.—thereby making a huge range of commands and tasks controllable with the touch of a single button.
The possibilities are almost limitless: it can even be used as an emergency notification alarm for seniors, or to track your missing pet! What's more, because it is still being sold as part of a Kickstarter campaign, a single SiB can be yours for just a $5 pledge—definitely a smart investment.
---
5

Philips Somneo – A Revolutionary Alarm Clock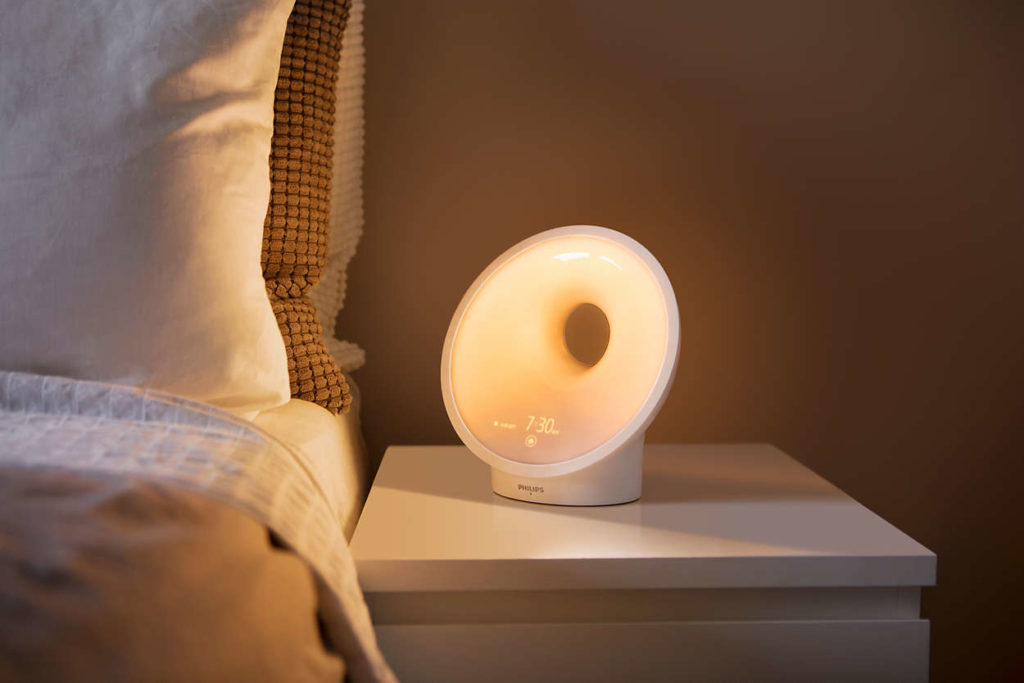 Phillips has been producing innovative technologies for well over 100 years, and they are still coming up with nifty products.
The Somneo offers a radical improvement over traditional alarm clocks, whose intrusive sounds have been shown to negatively impact health. By contrast, the Somneo mimics a natural sunrise in your bedroom, waking you up on-time, but naturally.
---
6

Hoversurf – The World's First Rideable Hoverbike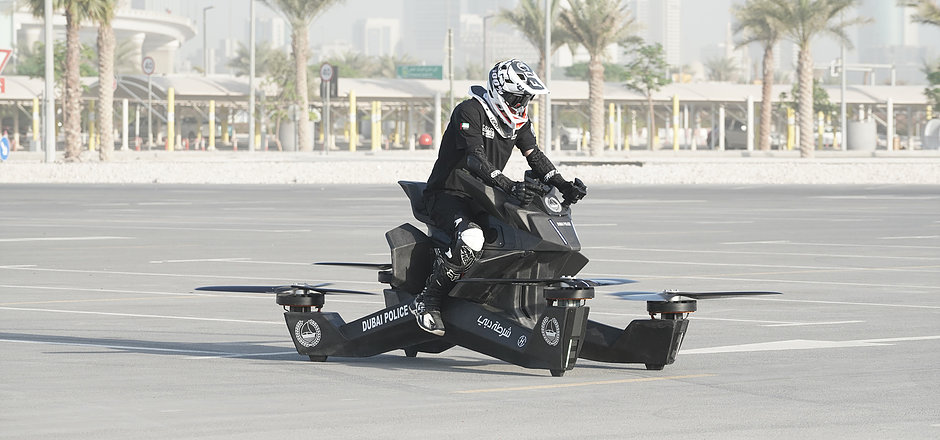 Do you remember how amazed everyone was with those hoverboards in Back to the Future Part II? Well, the future is here! But rather than a floating skateboard, the Hoversurf S3 is a "quadcopter superbike" offering vertical take-off and landing over any hard, flat surface, and a cruising speed of up to 60 miles per hour.
These impressive stats are made possible by a super-light construction: the Hoversurf weighs only 250 pounds, being almost completely built from carbon fiber. Proof of its capabilities is that the Dubai Police Force has begun incorporating the vehicle into their law-enforcement fleet. The insurance market will probably catch up on this development to offer you some sort of coverage if you plan to drive one of these in the near future…
---
7

OrCam MyMe – AI for Humans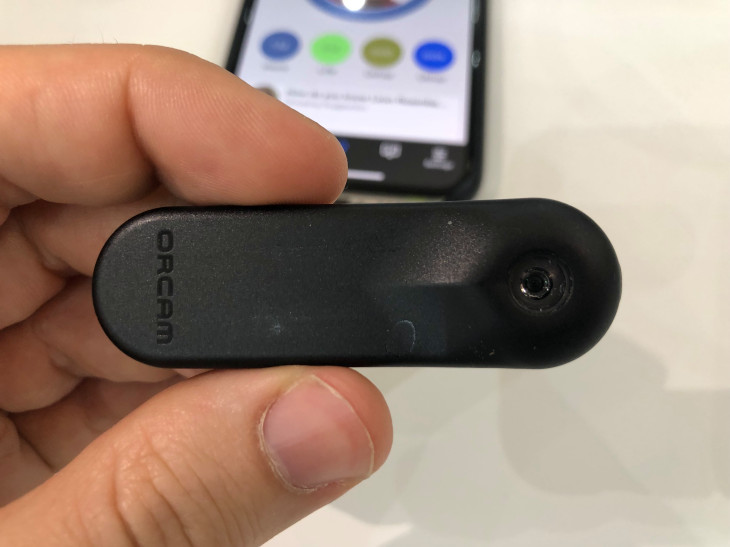 The OrCam MyMe is one of the products that you probably would never have dreamed of, but once you start using it would never dream of going without. This tiny piece of wearable AI, which can be attached discreetly to your lapel, uses facial-recognition technology to literally tell you who is standing in front of you by sending a notification to your phone or smartwatch.
It can help you balance your life by recognizing people as colleagues, friends, or family, and calculating how much time you spend with each group. It will even register how much screen-time you're logging—in most people's cases, more than they would want for a productive and happy life
---
8

LynQ – The World's Most Advanced "People Compass"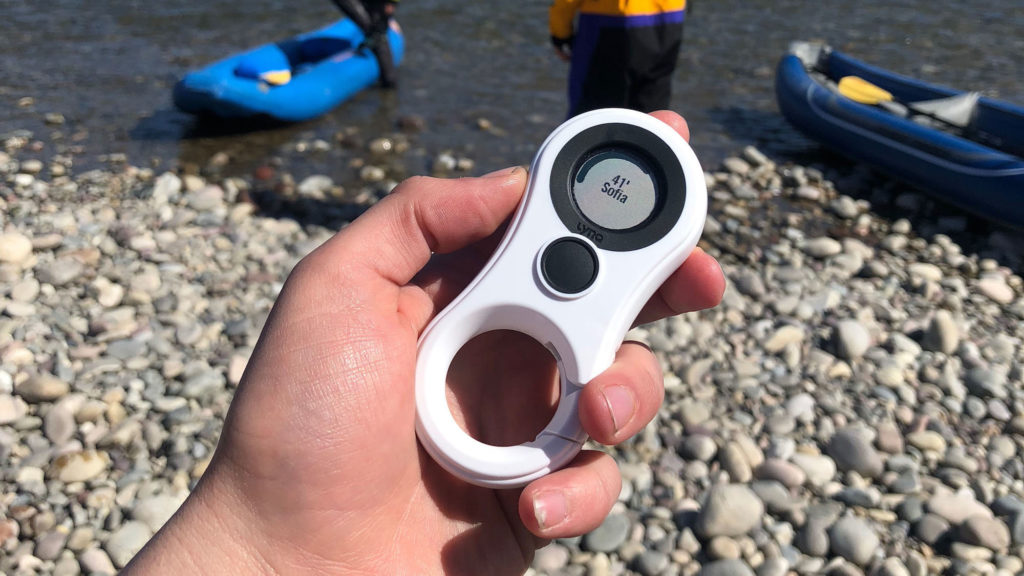 It's a surprisingly common problem: you lose your friend at a musical festival, but the mobile network is jammed and you can't contact them. The LynQ is a military-tested technology that doesn't rely on Wi-Fi or mobile networks to connect with your group, using a compass-like display with distance information to make it easier to link up again.
It can also be used as a home-base tracker, letting you know when you or your loved ones have strayed too far—and how to get back safely.
---
9

ICON – 3D-Print Your Home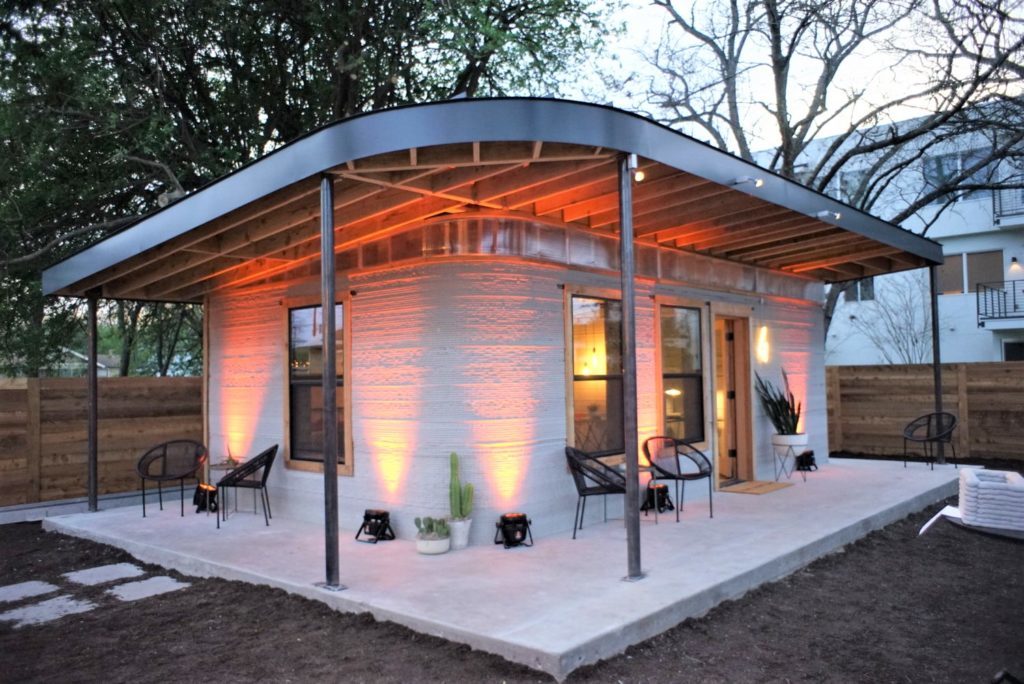 In 2018, ICON gave us a taste of the incredible possibilities of 3D printing by literally printing the foundation and frame of a 350-sq.-ft. home, from the ground up, in the space of just 48 hours.
The technology, known as the Vulcan 3D printer, is aimed at providing comfortable, affordable (only $4,000) housing for marginalized people around the world.
---
10

HabitAware – A Smart Bracelet for Retraining Your Brain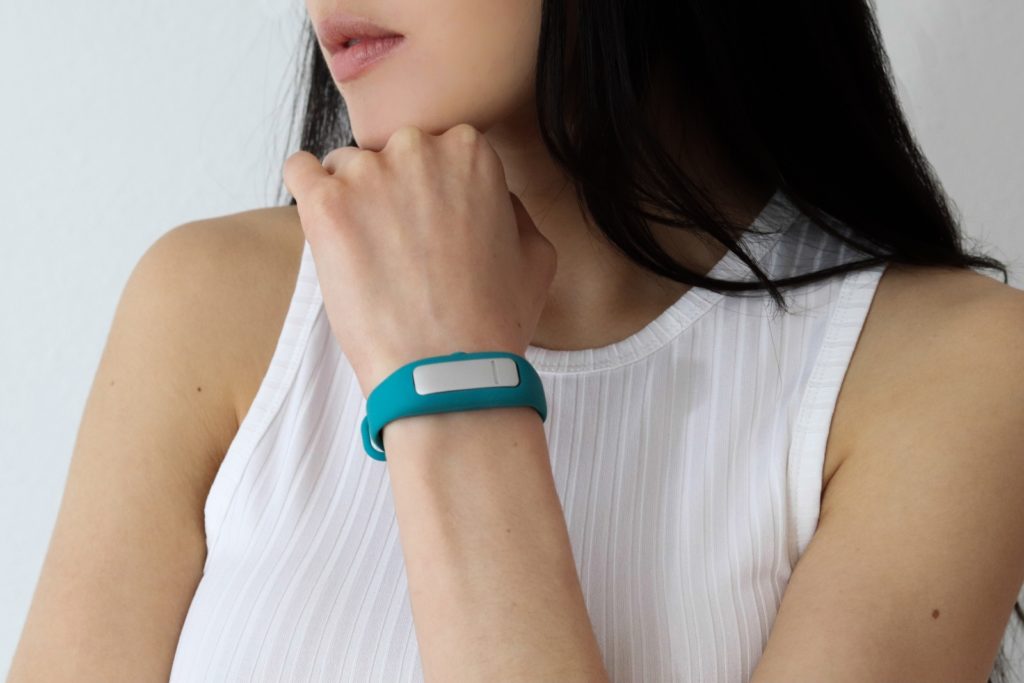 Almost everyone has vowed, not always successfully, to kick an unwanted habit as their New Year's resolution.
For those who suffer from repetitive physical behaviors such as hair-pulling or nail-biting, HabitAware is a wrist-worn device that sends a gentle vibrating reminder anytime you engage in the habit you're trying to break.
---
11

Gravity Jet Suit – The World's First Fully Functioning Jet Suit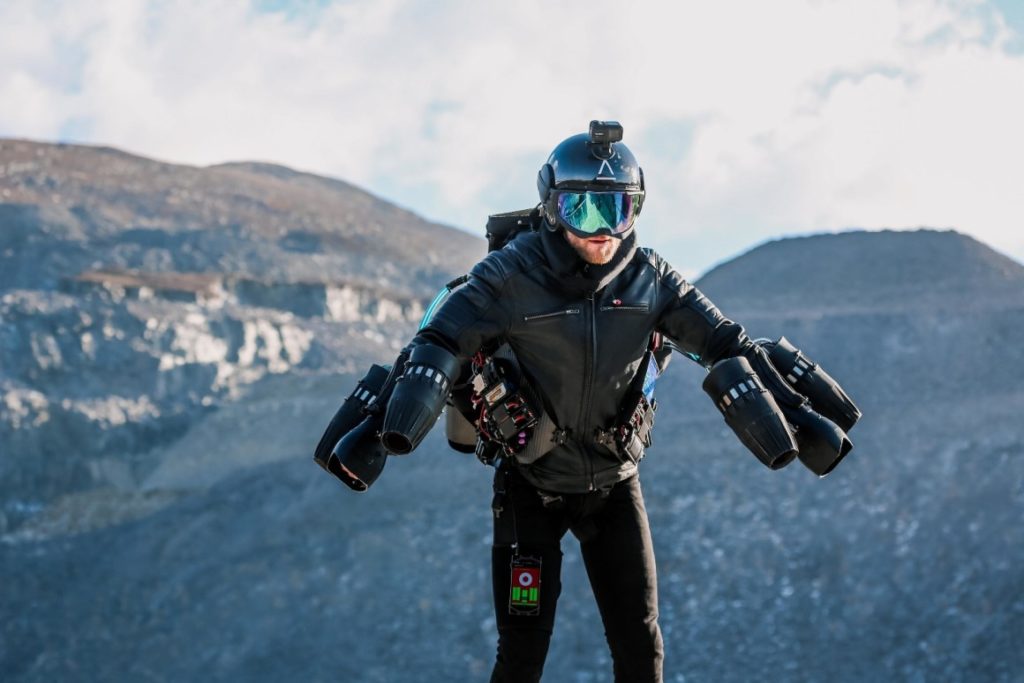 Want to get around like a real-life Avenger? Then check out this jet suit developed by Gravity Industries.
Delivering a total 1,050 horsepower, its five miniature jet engines will propel you through the air at a thrilling 50 mph. It looks cool and yet slightly dangerous still, so make sure you have some sort of life insurance before purchasing one of these…
---
12

Dolfi – A Hands-Free Washing Device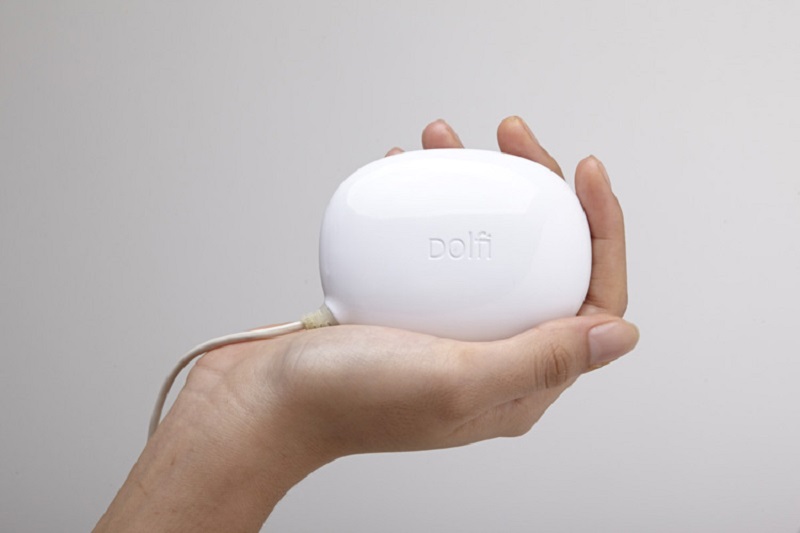 Haplessly scrubbing your delicate clothes to try to get rid of stubborn stains is a thing of the past with Dolfi, which uses ultrasonic waves to clean your clothes of dirt without manual intervention.
All you have to do is put your dirty laundry in a water-filled bucket, add some detergent, and Dolfi will take care of the rest. You thus save a lot of time and energy!
---
13

The Mirror – The Nearly Invisible Interactive Home Gym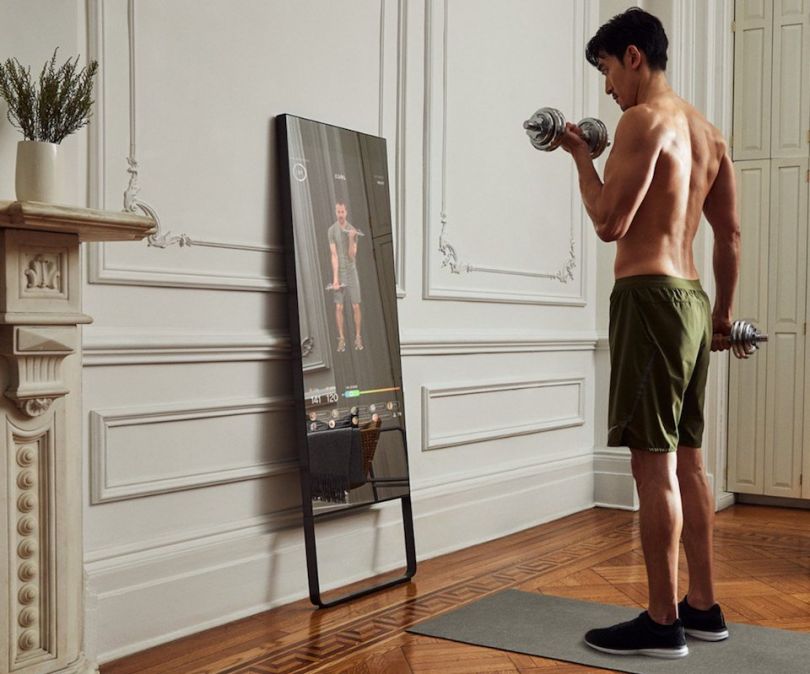 Want to work out with a fitness instructor, monitor your form, and be motivated by fellow gym-buffs all from the comfort of your own home?
Then the Mirror is for you: an interactive mirror that streams over 70 live workouts weekly and offers a huge library of on-demand sessions. During the live sessions, you'll even be able to see your fellow classmates as you work up a sweat.
---
14

Solar Charged Jacket – The Running Jacket That Glows In The Dark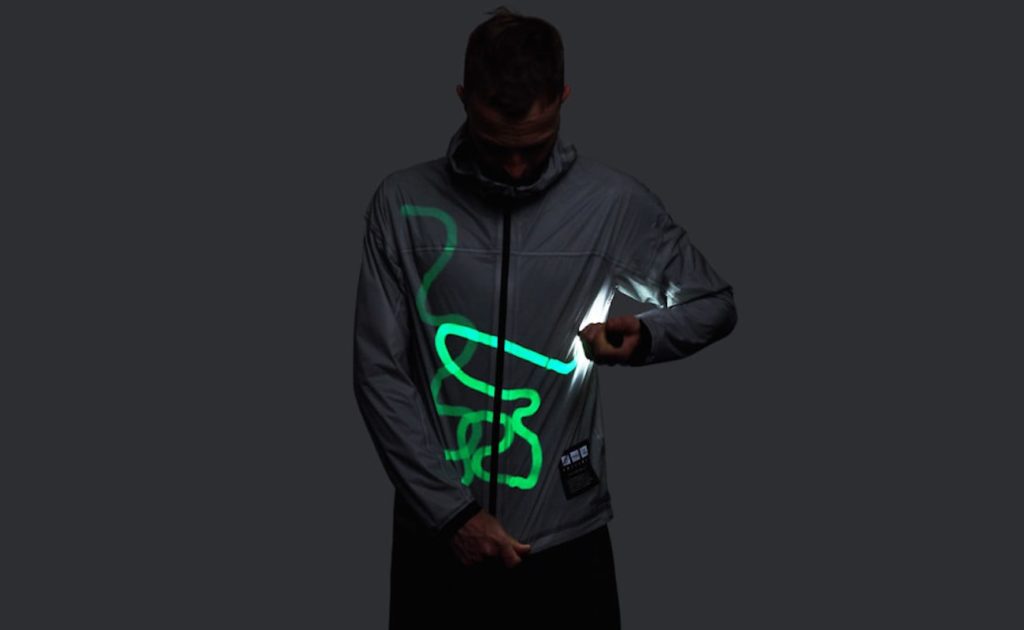 Many people enjoy the solitude of running at night, but worry about staying safe. Designed by Vollebak, a UK sportswear startup, the Solar Charged Jacket will have you glowing a vivid kryptonite green during those night time excursions.
The innovation is its thin phosphorescent membrane, which rapidly absorbs energy, much like a plant, from any light source and then re-emits it slowly in the dark. Better yet, it keeps the rain out while letting your body breathe. This is a great way to stay safe while staying healthy!
---
15

Padrone Ring – The Coolest Mouse Ever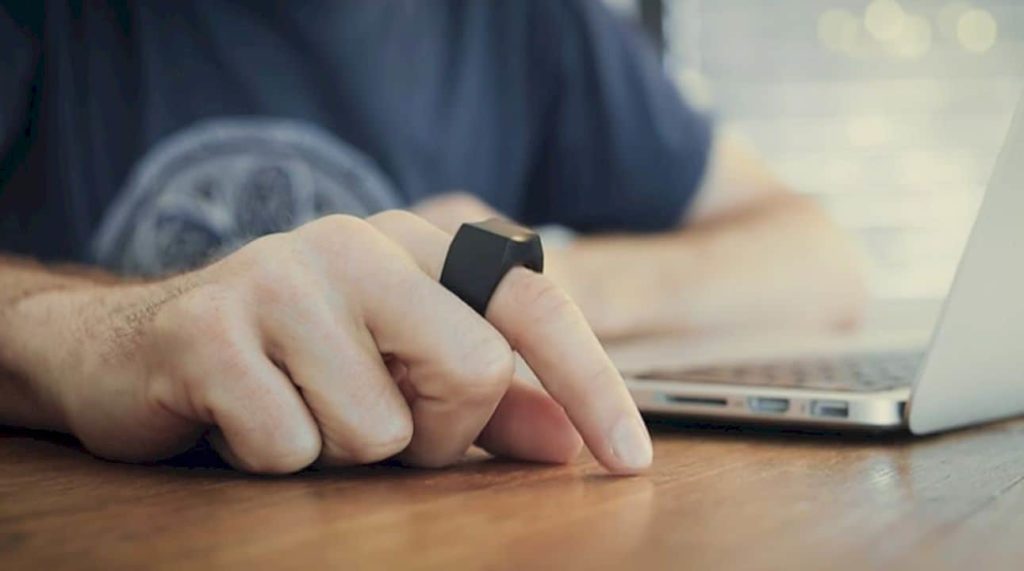 Conventional computer mice have been around a long time, simply because despite improvements in trackpads, they still offer superior ergonomics and speed. The Padrone Ring looks set to be a game-changer, however. This "ring mouse" fits over a single finger, turning your entire work surface into a trackpad.
It doesn't need any software to work as it connects to your computer via Bluetooth, and it comes in 12 sizes for a comfortable fit. Plus, it's waterproof, so you can keep it on without worrying about making that coffee!
---
16

Nybble – The World's Cutest Open-Source Robotic Kitten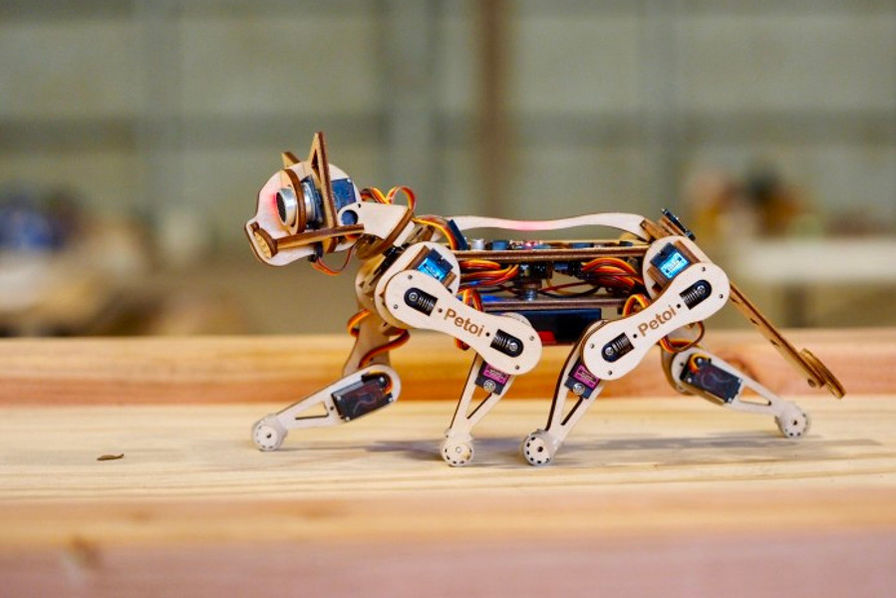 Nybble is a cute robotic cat that can do all sorts of tricks, such as walk and stand on its back legs. But there's more to it than meets the eye: rather than being a "complete" robot, Nybble is, in fact, a STEM toy, built around a Raspberry Pi computer.
It will help kids learn about how to put together and program robots—and even to hack them. Truly an ideal way to turn your kids into future robotic innovators! Who knows, that cat might lead them to great universities and PHDs…
---
17

Xbox Adaptive Controller – Inclusive Gaming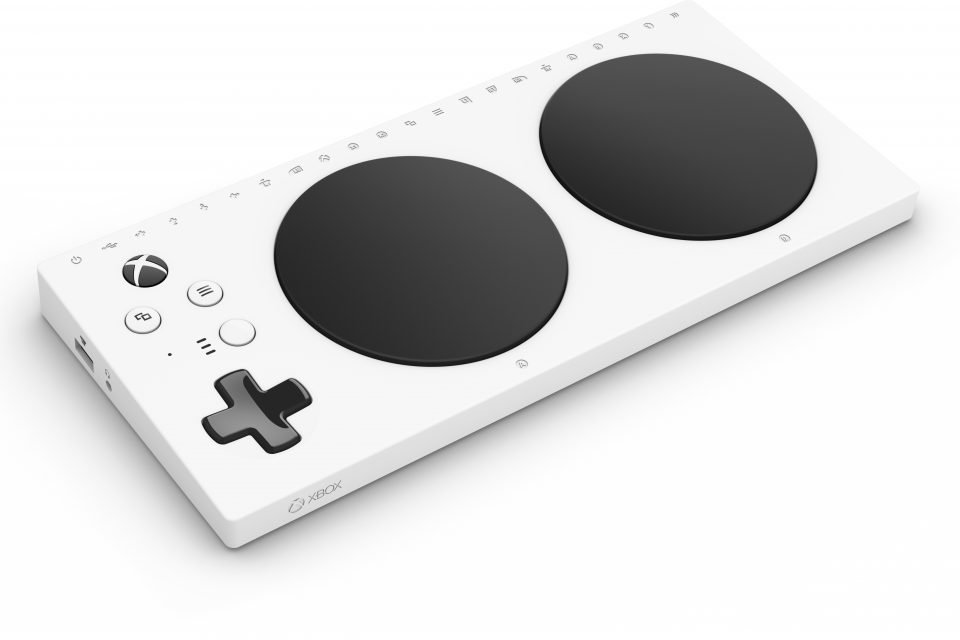 Everyone loves computer games, but people with hand- and arm-related mobility issues often struggle to play them.
With the input of charities such as the Cerebral Palsy Foundation, Microsoft have developed the Xbox Adaptive Controller to offer a customized control experience, making gaming more accessible for all.
---
18

iMicro – The 800x microscope That Fits On Your Phone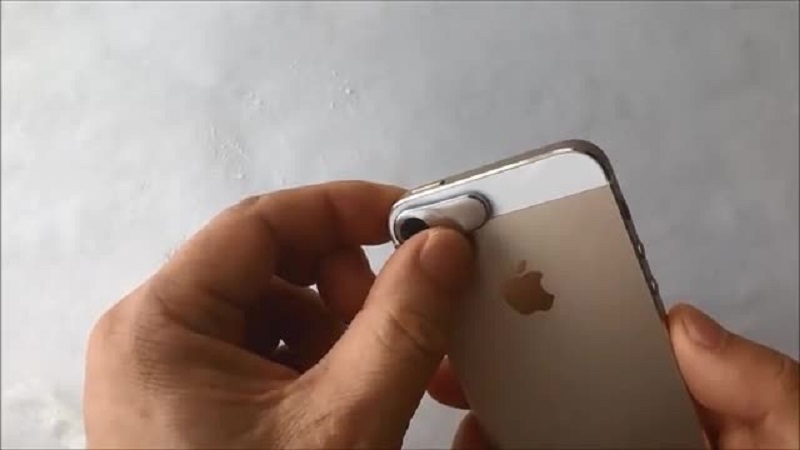 Turn your phone into a miniature mobile laboratory with the iMicro.
The iMicro is a fingertip-sized microscope that attaches to your smartphone's lens to provide up 800x magnification and very low distortion levels comparable to a desktop microscope, all at around 1% of the cost. Simply put it on and go! This is perfect for any researcher.
---
19

Snore Circle – The Most Effective Home Treatment for Snoring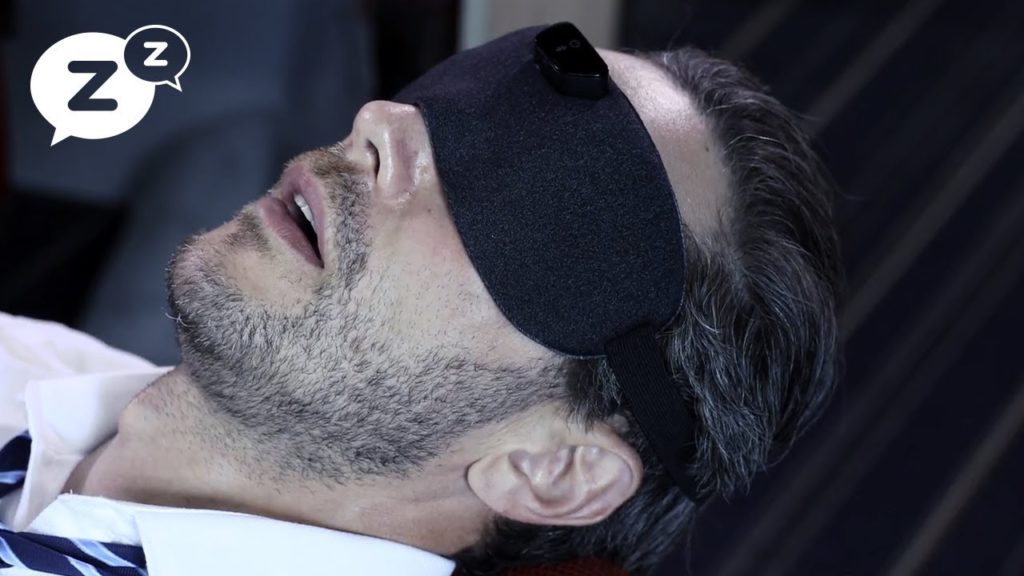 Snoring isn't just annoying for our loved ones: because it is caused by a narrowing of the airways during sleep, it can actually harm your health. Snore Circle is an innovative eye mask that relies on bone conduction and audio recognition technologies to accurately identify when you're snoring, and then send up to 36 types of micro-vibrations that will signal your brain to stop snoring, all without waking up.
The accompanying app even assesses how well you are sleeping throughout the night, so you can see the tangible benefits of wearing the eye mask. A good investment for you and your loved one, that's for sure!
---
20

Solar Roadways – Solar-Powered Paving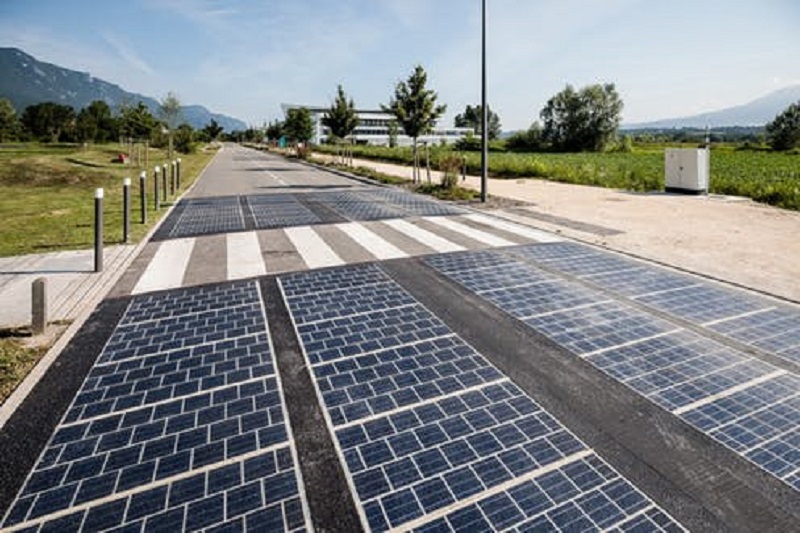 Incredibly, Solar Roadways are solar panels that are sturdy enough to pave any surface used by pedestrians or vehicles, all while providing electricity.
Because they consist of many smaller, hexagonal panels, they can be easily repaired. They can even be programmed to show road markings, and give off sufficient heat to melt snow during winter, making driving and walking safer for everybody. What a smart way to produce energy!
---
21

Gravity Blanket – The Easiest Way To A Peaceful Night's Sleep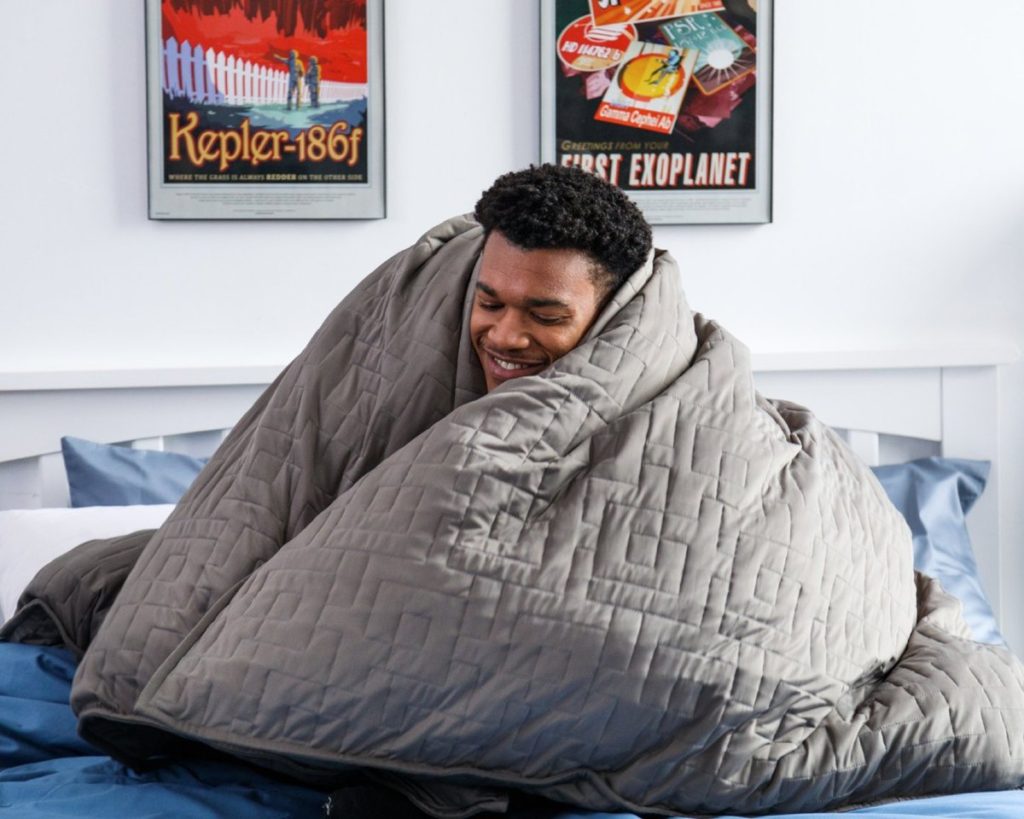 This is the perfect blanket for anyone who suffers from insomnia or is otherwise dealing with stress and anxiety. Gravity is a therapeutic blanket that weighs roughly 10% of your body weight, giving you the sensation of being hugged and naturally increasing serotonin levels while decreasing cortisol.
Although similar blankets have been used for years by the medical community, it took a Kickstarter campaign to make Gravity available for everyday consumers.
---