These Places In The World Are As Strange As They Are Impressive
The world is full of wonderful places to discover. Whether you are a fan of architecture, nature or history, there are many places around the world that are perfect for you. But no matter what your interests are, some places are worth seeing simply because of their impressive and strange side. Pack your bags, take your credit card, buy a good travel insurance, then go discover the world!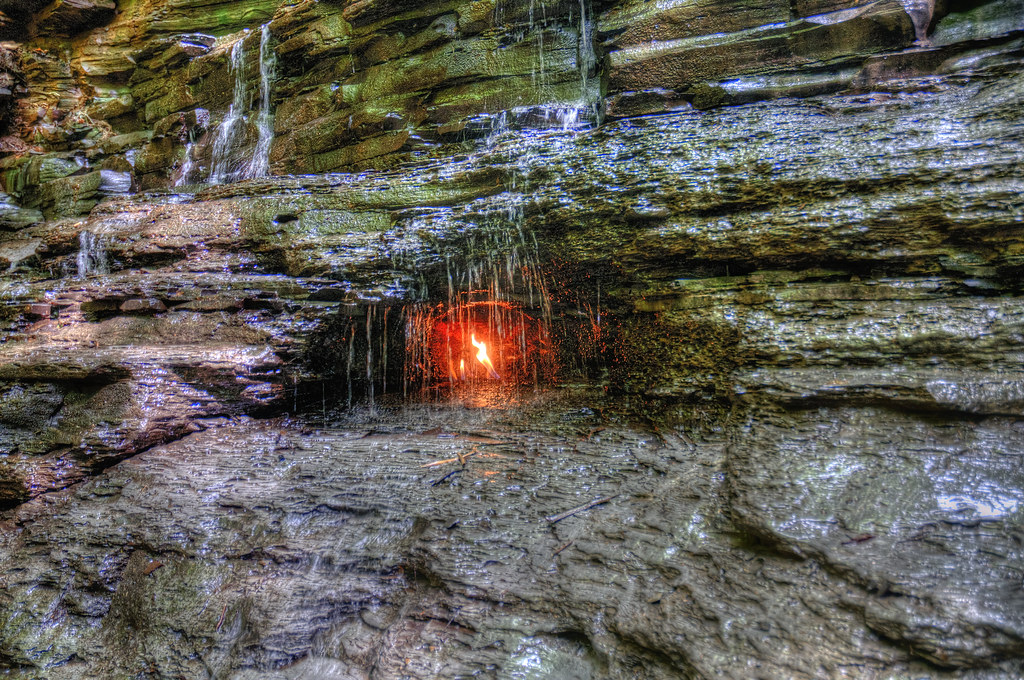 You don't have to go far to enjoy one of the most impressive and strange places in the world! In New York State, there is Chestnut Ridge Park, in which there is a real natural wonder.
The Eternal Flame Falls bears its name well, since this fall hides behind it, in a small alcove, a flame that never goes out. According to scientists, this flame would be permanently fuelled by natural gas escaping from the underground of the granite mountain.
---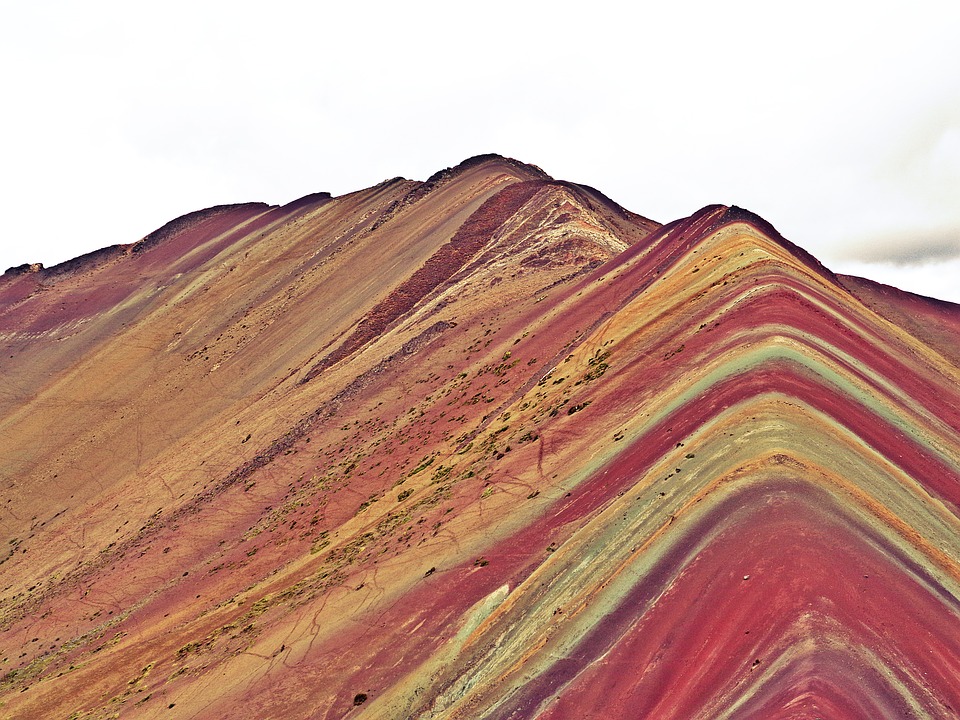 Culminating at an altitude of more than 5000 metres, Rainbow Mountain is located in Peru, in the Cusco region. With its various colours that give the impression that it comes straight from a dream, this mountain is certainly a place not to be missed once your visit to Machu Picchu is over!
Before venturing into it, however, make sure you are in good physical condition. While its starting point is already at an altitude of 4000 metres, its ascent is very difficult even on horseback due to the lack of oxygen. If you go there knowingly, however, you will not regret it. Just make sure you have good health insurance, just in case.
---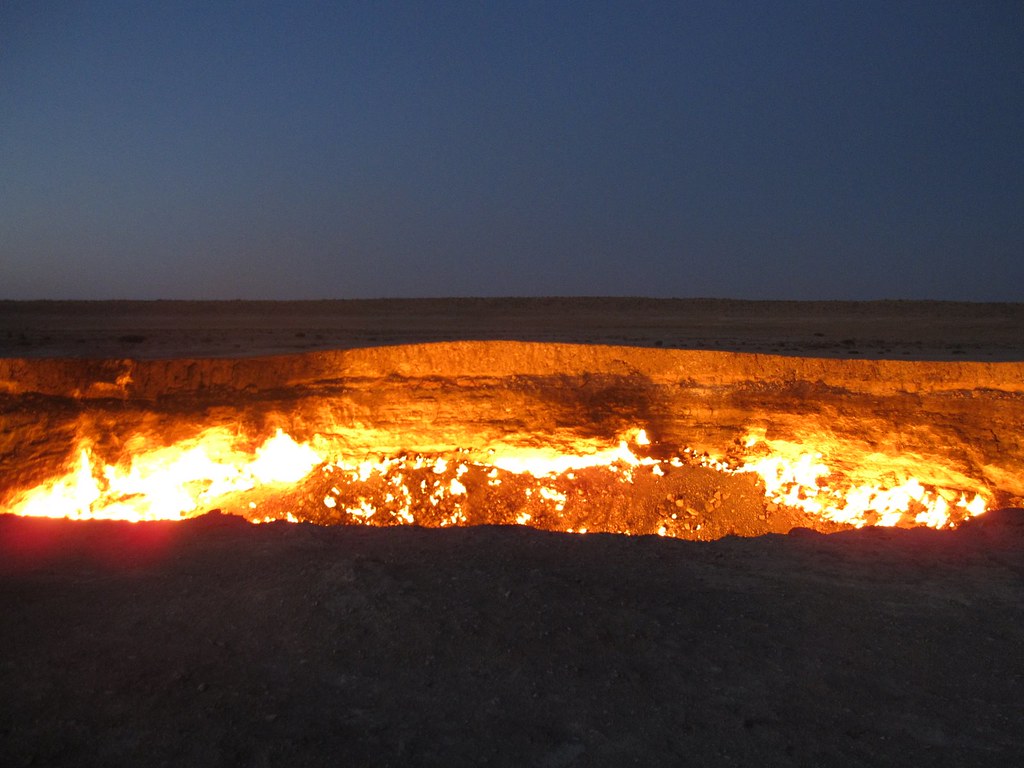 Looking for an extraordinary adventure? This Derweze crater in Turkmenistan, more commonly known as "Door to Hell", will certainly give you a thrill. You will remember it for the rest of your life!
Discovered in 1971, the Door to Hell has a diameter of 226 feet, and is 98 feet deep. Soviet engineers, believing that it was an oil site, wanted to start exploiting it, but the ground collapsed, leaving room for this crater, which has since been kept on fire to prevent the release of toxic gases.
---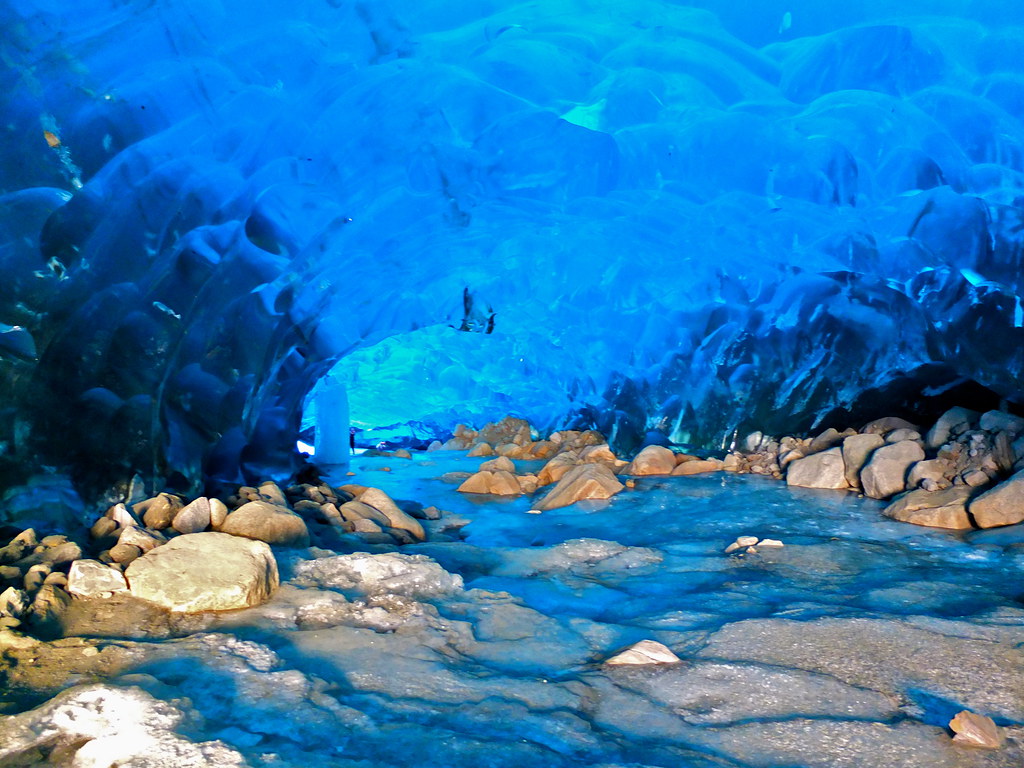 Visit a cave in a glacier? Why not? Unfortunately, if you want to experience this, it's now or never, since the important collapse of its roof in 2014, the Mendenhall Glacier, which is located just outside Juneau, the capital of Alaska, has become almost inaccessible.
This is a pity, because few people have had the chance to see the most impressive interior of this cave formed possibly by a stream that would have flowed in the center of the glacier, or by volcanic vents.
---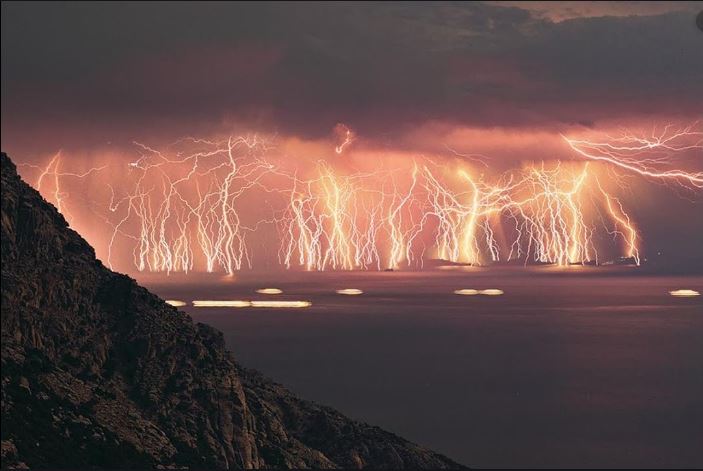 This distinct region of Venezuela is particularly unique in the world, and certainly impressive to behold from afar. For centuries, there has been a storm that rages between 140 and 160 days a year for about ten hours, producing up to 280 flashes per hour. However, you almost never hear the thunder.
While this strange storm still rages at the same place, above the mouth of the Catatumbo River and Lake Maracaibo, it is possible to see its red, orange and blue lightning strikes, even sometimes pink, sometimes more than 500 km away, hence its nickname Beacon of Maracaibo. A phenomenon not to be missed!
---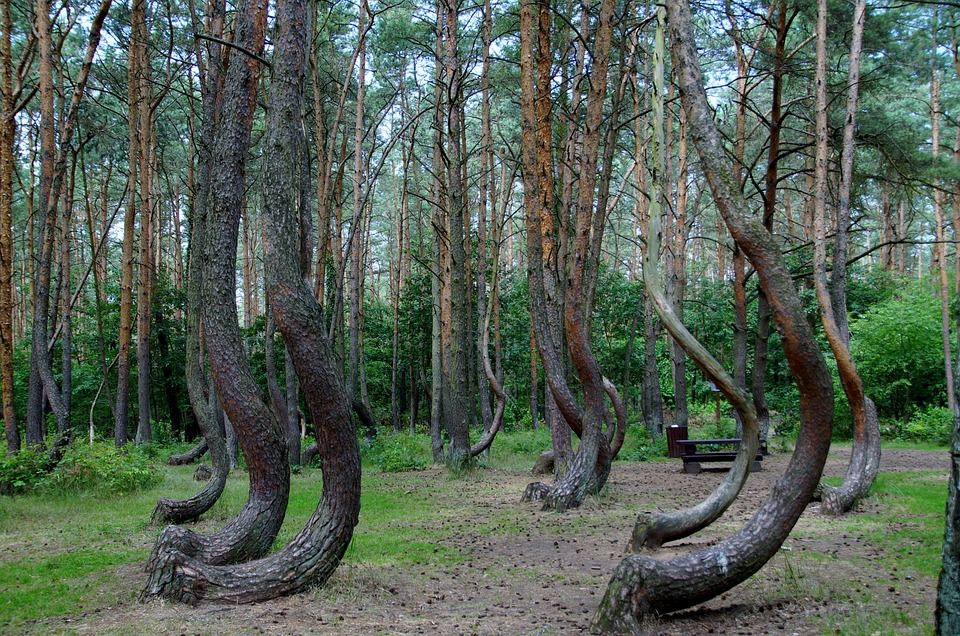 Poland is a beautiful country to discover, but if you are going to visit it, make sure you don't miss the Crooked Forest, which is located in the far east of the country, just south of the city of Szczecin.
This forest is a must because of its 400 or so pines with a very particular shape. Indeed, along the path, there are trees whose trunks, at the base, are bent at about 90 degrees, and then gently curves upwards to regain a normal angle. You will certainly spend a unique moment there!
---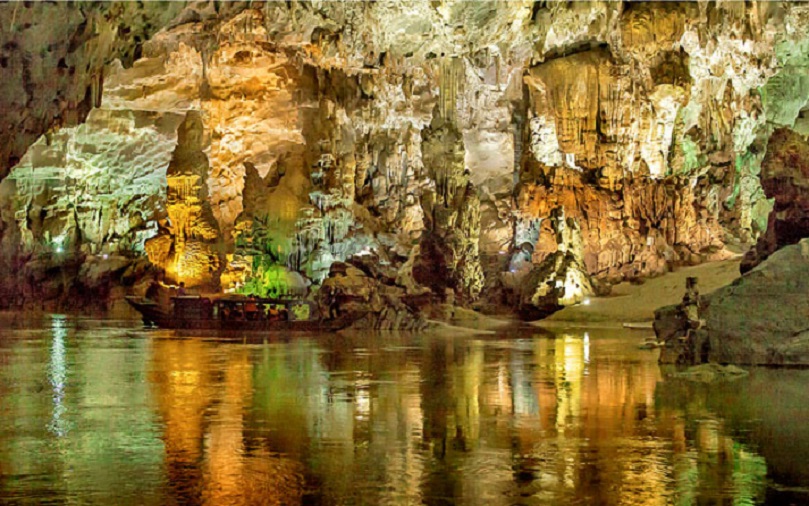 Located in Vietnam, Son Doong Cave, discovered in 1991, is the largest in the world, at least as far as we know. But with a length of about 30,000 feet and a main chamber over 650 feet high, it's not hard to believe!
The good news is that since 2013, it is possible to make group visits! The bad news, however, is that to be able to participate in these tours, you must have several years of experience in spelunking, in addition to paying an entrance fee of approximately $3000.
---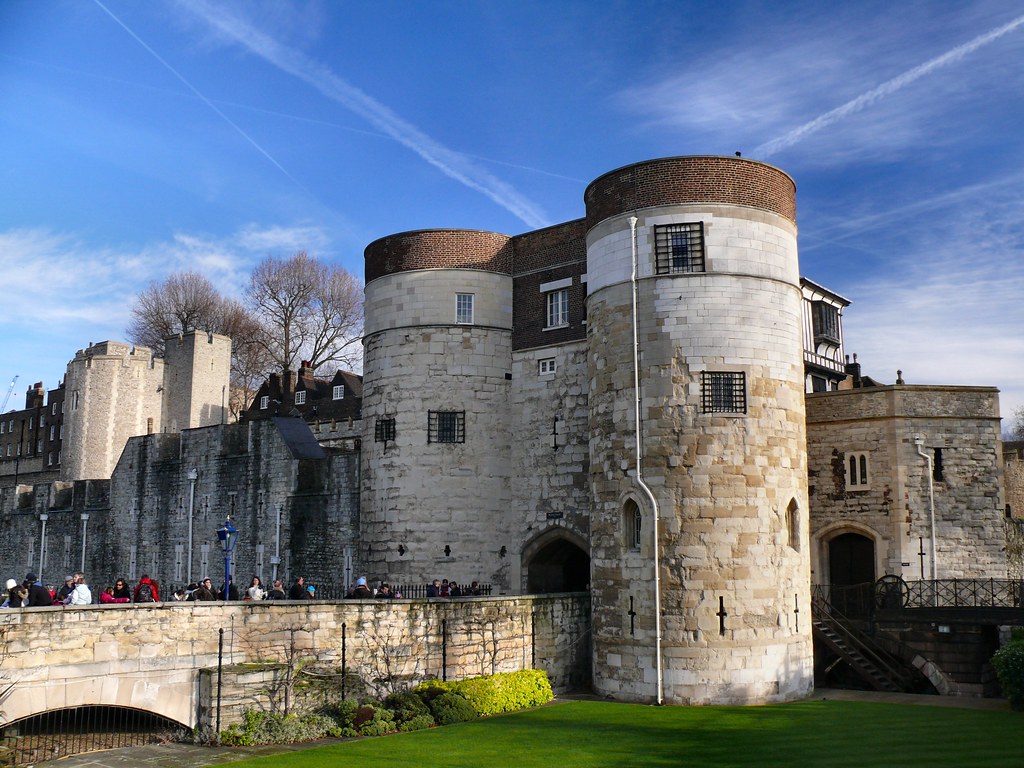 Absolutely impressive, the Tower of London has a great history. Located on the north bank of the Thames in London, just beside Tower Bridge, it was built from 1066 to 1078. At the same time prison, grand palace and royal residence, several things happened there.
If you are not afraid of horror stories, you may want to visit it because it is said to be haunted and various strange things happen there. According to some reports, people saw apparitions of Thomas Becket, a martyred saint, and of Queen Anne Boleyn, who had her head cut off there.
---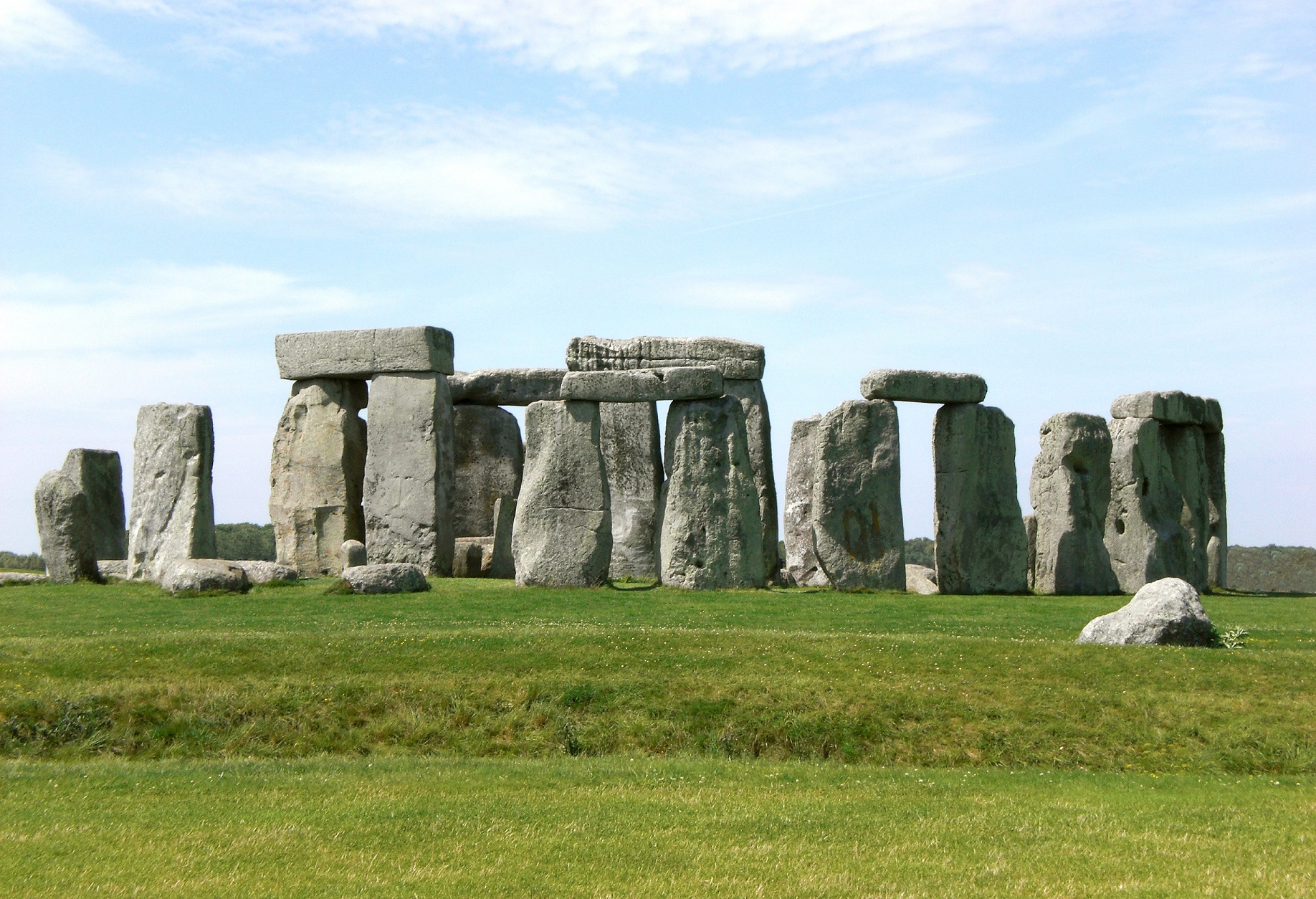 You have certainly already heard of Stonehenge, a well-known site that you shouldn't miss when you set foot in England. Built between 2800 and 1100 B.C., the megalithic monument of Stonehenge impresses as much by its history as by its stature.
Of course, the monument was much more impressive and colossal at the time; nowadays, only a tiny part of it remains proudly standing, but thanks to the efforts of archaeologists, landmarks attesting to its former stature have been erected.
---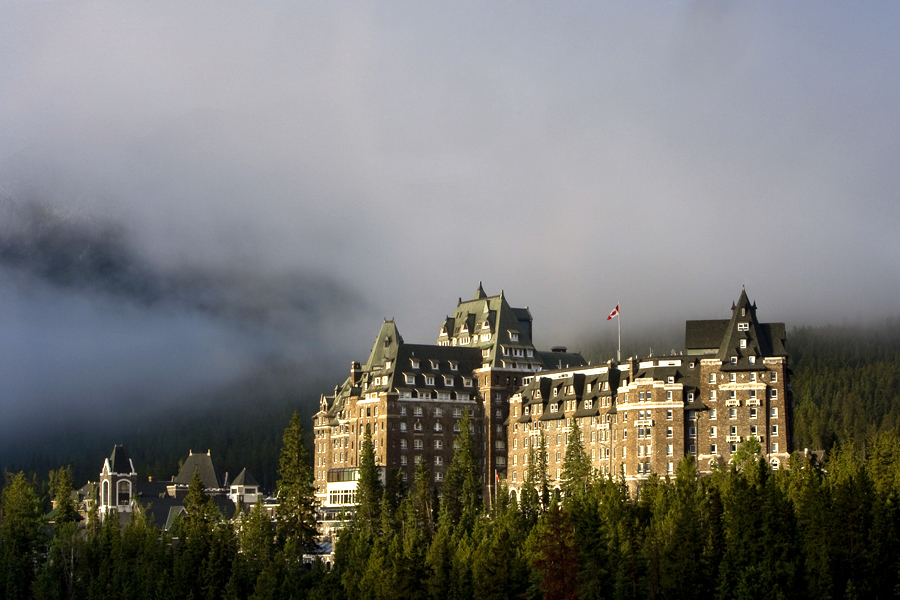 Once again, horror lovers, but also movie lovers, will enjoy visiting Canada's impressive Banff Spring Hotel, which is reminiscent of Stephen King's famous Overlook from The Shinning because of the murder that was allegedly committed in room 873. Other mysterious facts would also have been seen there.
Nevertheless, the baroque style of this hotel will charm anyone, as will the splendid view of the Rockies. If you like sports, this hotel is located near Jasper and Banff.
---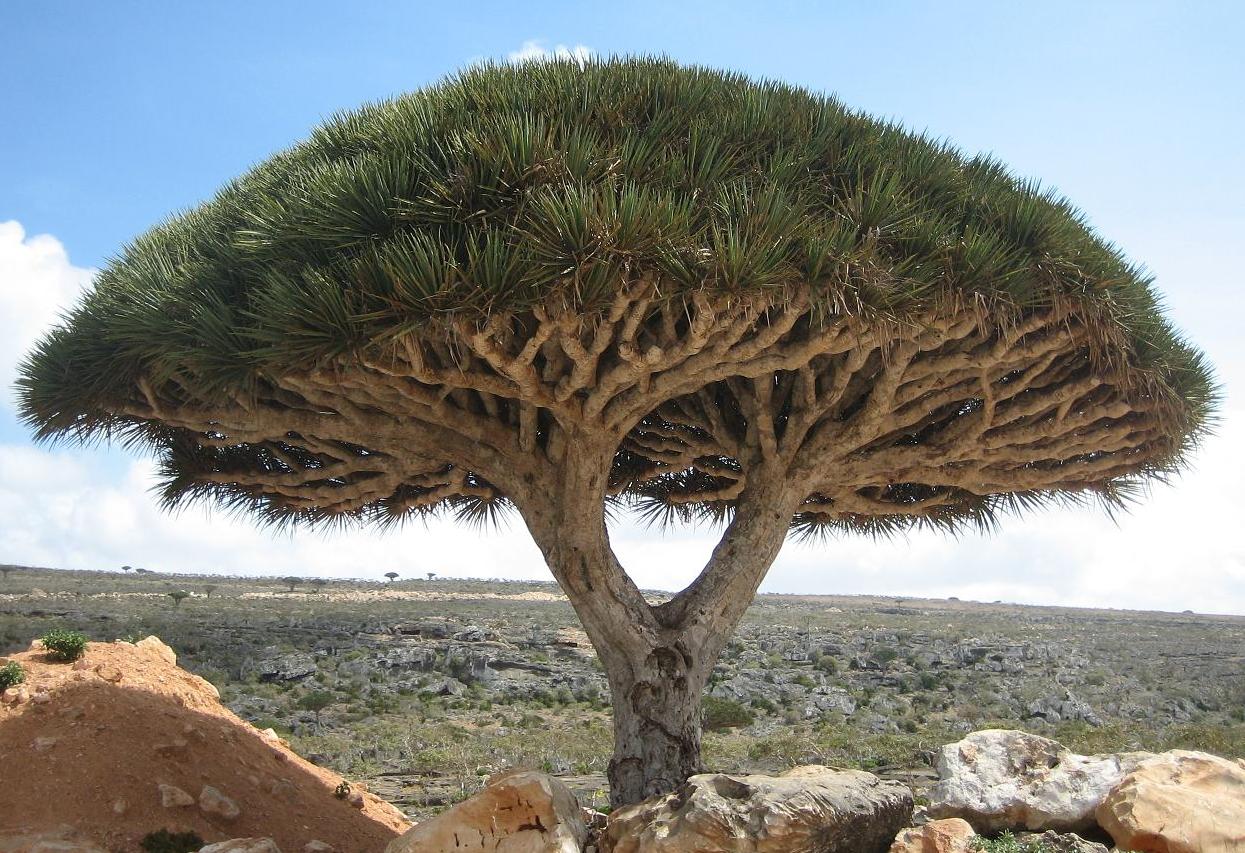 Here, by saying Socotra, we are not referring to the archipelago of 4 islands, but rather to the main island of the said archipelago, which is generally referred to with this name. Anyway, Socotra could be of great interest to you if you are a science fiction fan, among others!
Considered the most alien place on the planet because of its unique flora, this Yemeni island in the Arabian Sea is breathtaking. You will feel as if you were on another planet. You can enjoy the majesty of Dragon's Blood Tree, and be amazed by its strange trees with massive trunks.
---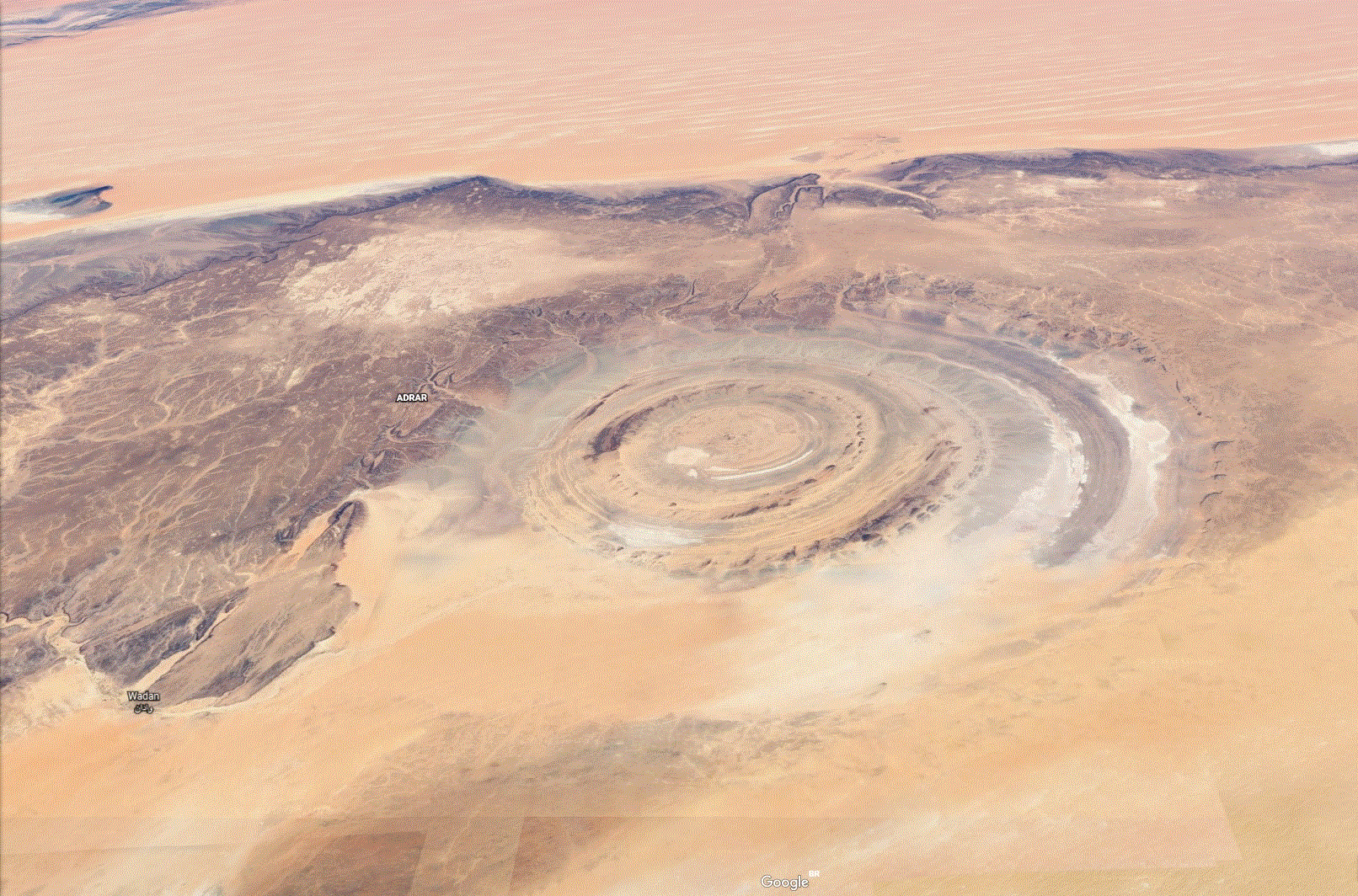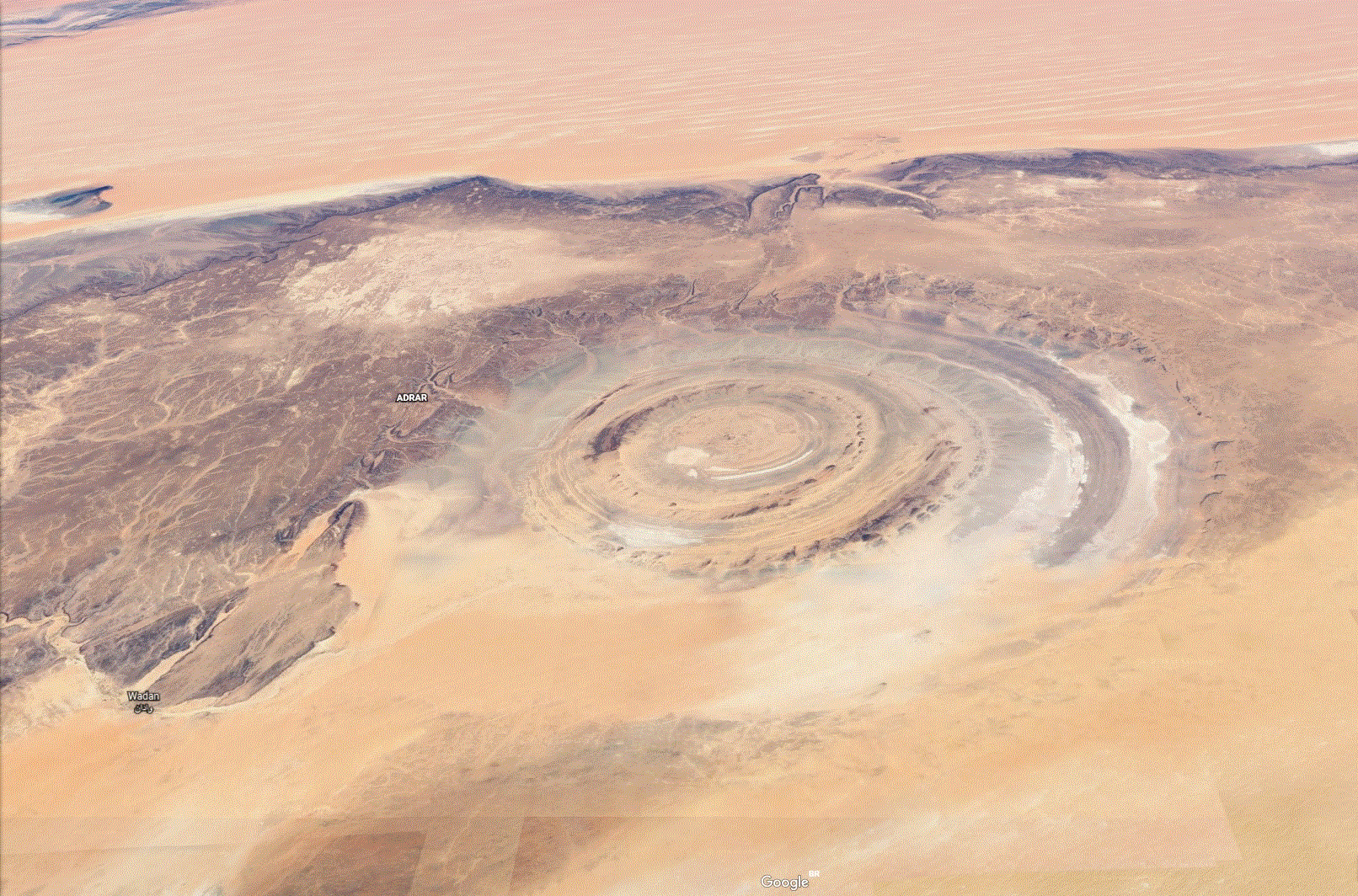 Unfortunately, the Richat Structure, which is located in the heart of the Sahara Desert, is very strange. Giving the impression that a cyclone is ravaging the region, it is a cluster of several sandy concentric circles whose origin is still nebulous to this day.
While scientists opt for natural reasons such as the impact of an asteroid several hundred years ago, or a simple result of erosion, others obviously believe that it is an extraterrestrial work. Are you buying that theory?
---
Without a doubt, London's Highgate Cemetery is a must in the city, provided you like this type of place, appreciate the old monuments and the greenery, and don't get too scared.
It seems as if this cemetery comes straight from a film of the undead with its Gothic look, angelic sculptures and gargoyles. Some even claim to have seen apparitions or even vampires… before you venture into them, perhaps make sure you have good life insurance, in case your heart doesn't last!
---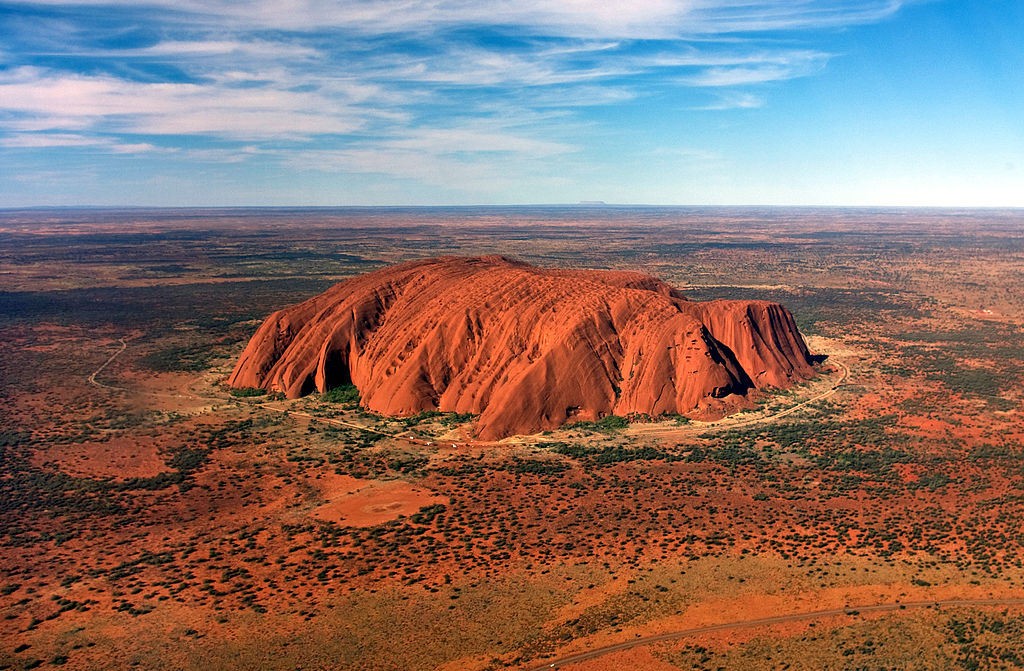 Australia's flagship attraction, the imposing sand monolith Uluru, also known as Ayers Rock, is certainly worth a visit. While in a rather flat area of the country, it stands proudly, offering its view for miles around.
According to the ancestral traditions of the Australian aborigines, Uluru is the very last remaining home of the creative beings who forged the Earth. Intriguing, isn't it?
---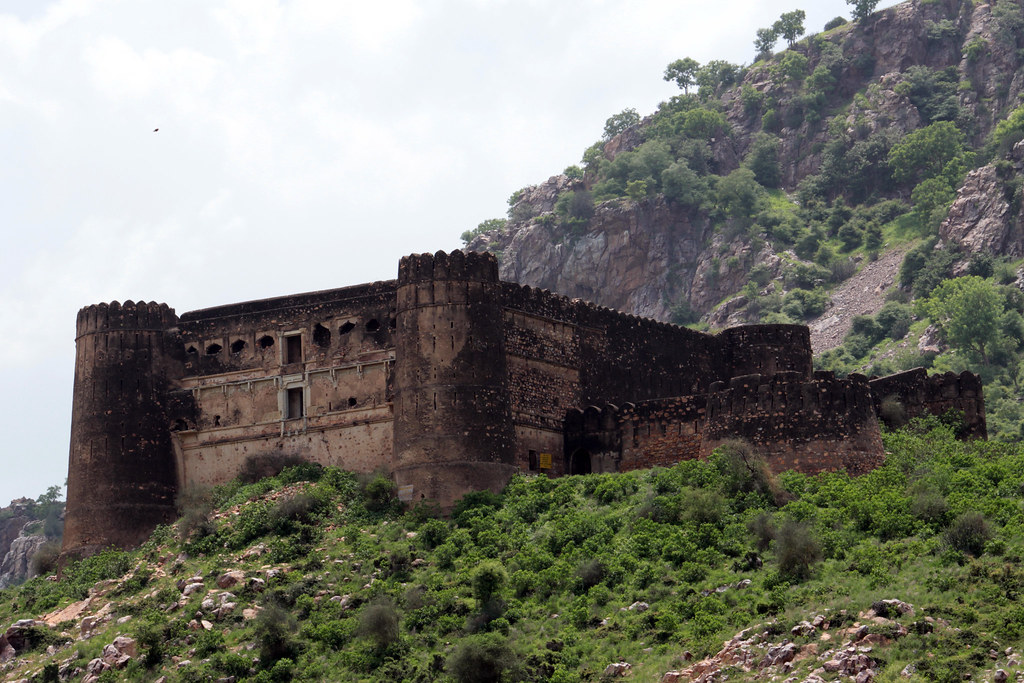 Once again, if you are not afraid of legends of sorcerers and evil spells, the Bhangarh Fort, supposedly the most haunted place in India, is worth a visit. Be careful, though: it will be impossible for you to visit it after dark, since it is forbidden.
This whole story is based on a legend that a wizard kidnapped a princess and cast a curse on her. Trying to give him a love potion, his plan failed, and after casting a spell on the inhabitants of Bhangarh, the wizard was killed. Apparently, deaths are still reported to occur from the causes of this curse. Anyway, although somewhat frightening, the Fort Bhangarh majestically thrones over the Aravali Hills.
---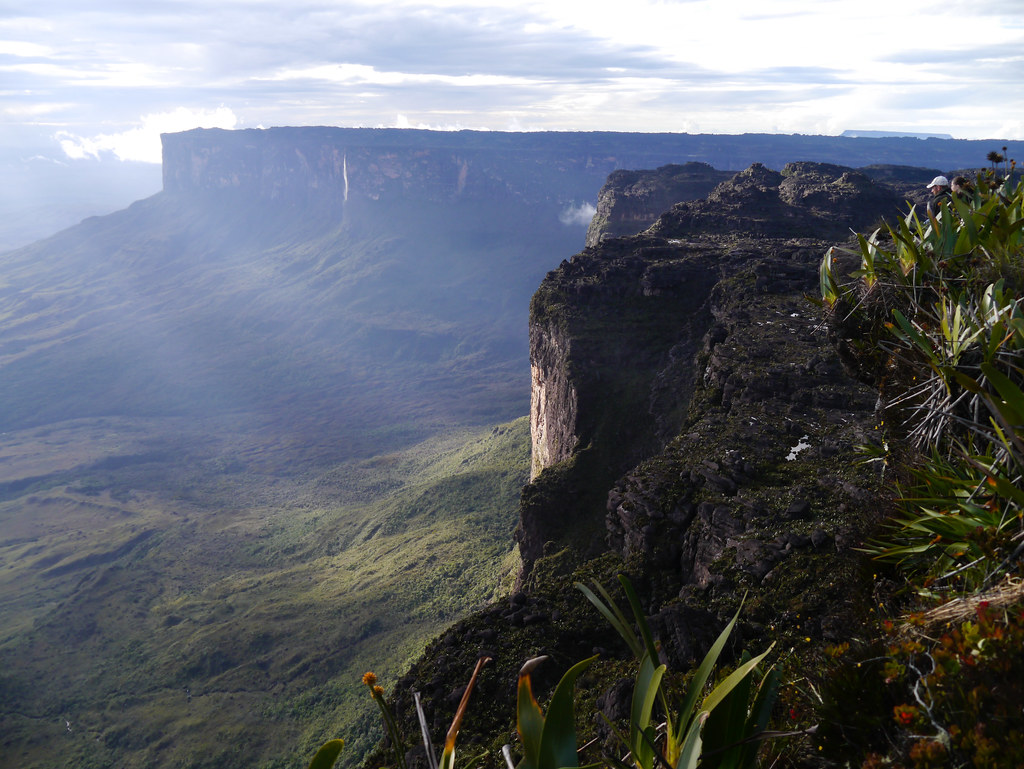 Climbing a mountain is always satisfying, whether it is for the effort it takes or the splendid view from above. However, no matter what the highest mountain you have climbed, to your credit, the chances are slim that it will equal the magnificence of Mount Roraima in Venezuela.
As it rises to an altitude of about 9,000 feet, being at its top, above the clouds, gives the impression of being at the top of the world. The shape of this mountain is also certainly a factor, since instead of a typical rounded shape, Mount Roraima has a more rectangular shape with a flat top.
---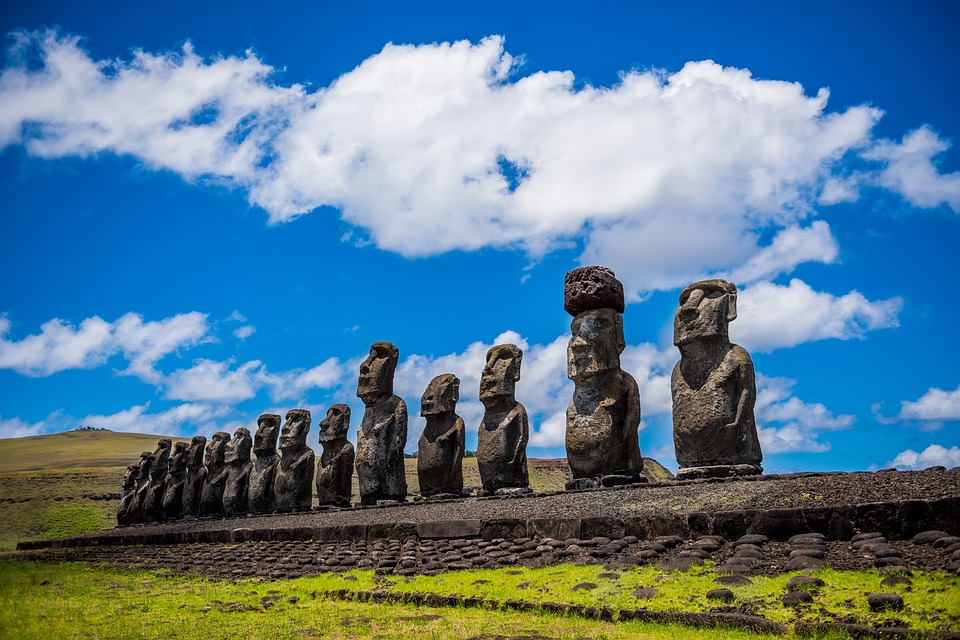 Quite well known, Easter Island has been impressing tourists ever since it was first explored in 1722 by the Dutchman Jacob Roggeveen. It is certain that arriving in front of a ton of stone statues can be a bit surprising!
Easter Island contains more than 880 statues believed to have been carved in honour of the last members of each tribal family clan. This is definitely an impressive place to visit at least once in your life, so start saving now to be able to afford a trip to Chile!
---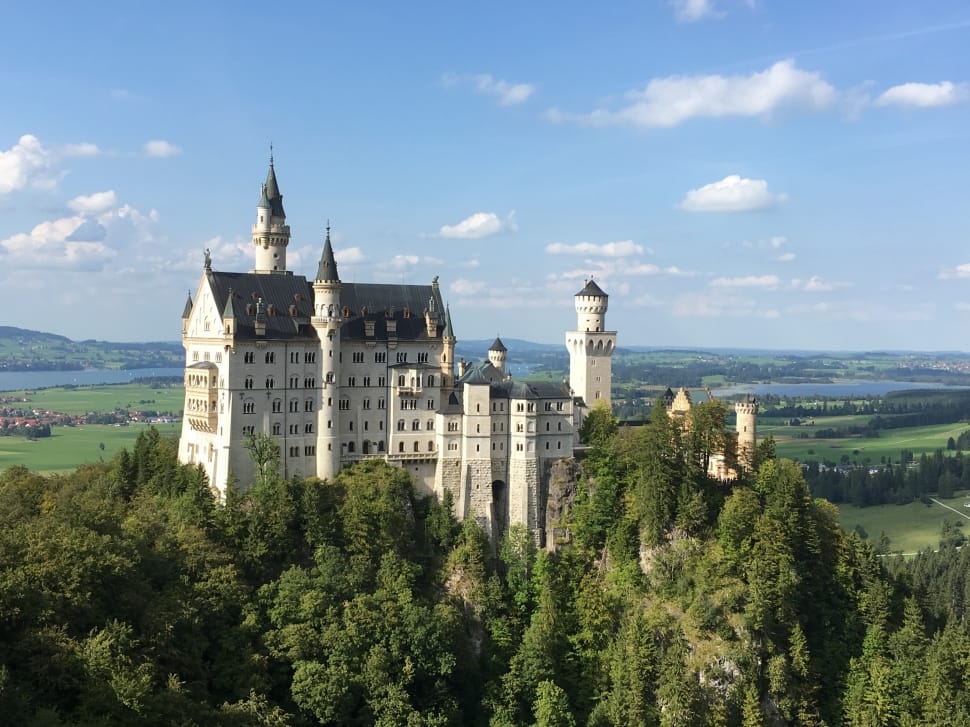 In Romania, in the Transylvania region near Brașov, there is the Bran Castle, a huge medieval-style citadel that gives many people goose bumps. Now considered a historical monument, it is one of the most popular tourist sites in the country.
Over time, the Bran Castle has been alternately associated with scary characters such as Vlad the Impaler and Count Dracula. These are, of course, only legends and it would be a shame to miss such a visit!
---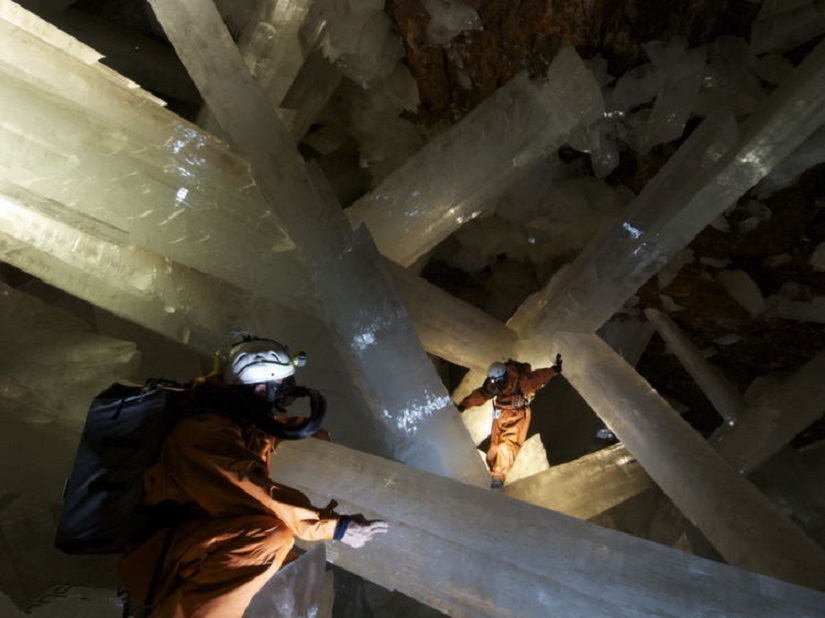 The crystal found in the Cave of the Crystals is not quite the kind you might have on your wedding ring. Or in fact, yes, but immensely larger! And really less accessible.
Unfortunately, it would be impossible for you to visit this Mexican cave and its huge crystal selenites of more than 10 feet in diameter and about 50 tons. Why? Because the average temperature there is 136°F with 90% humidity.
---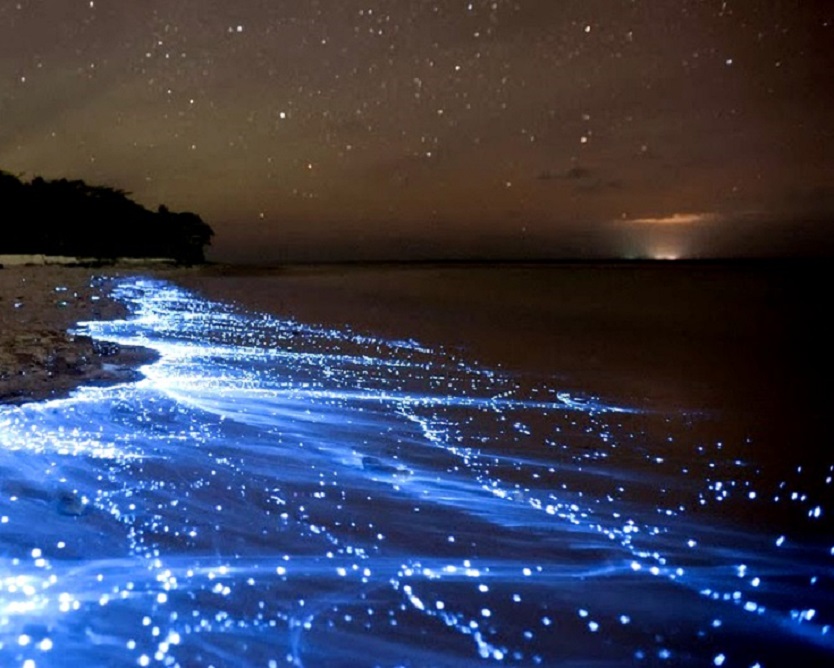 The Maldives, in South Asia, is certainly one of the most popular sunshine destinations, but did you know that it also has one of the most incredible natural phenomena? On Vaadhoo Island, once the night falls, the shoreline can be seen turning into a sparkling blue carpet.
Known as the Sea of Stars, it is actually a natural phenomenon called bioluminescence. Microorganisms in the water react to the stress caused by the current and waves by lighting up. A most amazing and magical show, don't hesitate to go and enjoy it with your sweetheart for a most romantic evening.
---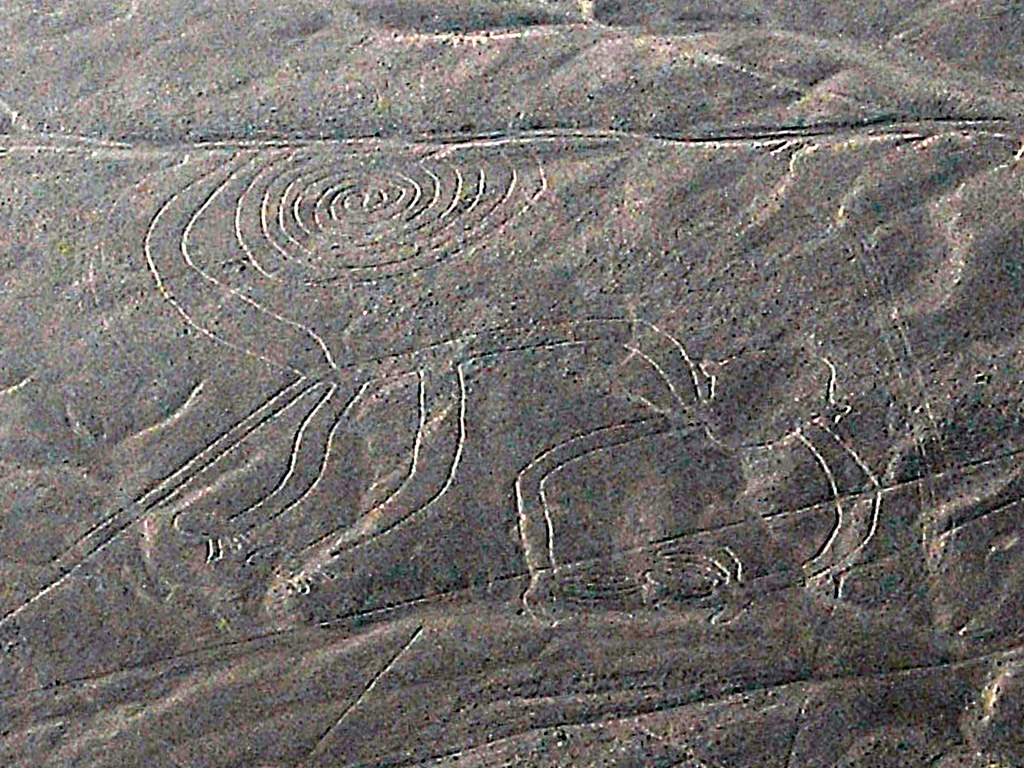 Located in Peru, Nazca Lines is certainly an attraction to see between your visit to Machu Picchu and Rainbow Mountain. Much better visible from the air, some of it is still admirable from the top of the foothills.
Nazca Lines are actually geoglyphs that would have been created between 500 B.C. and A.D. 500. They represent mainly animals and plants, but some are only straight lines that extend along the landscape.
---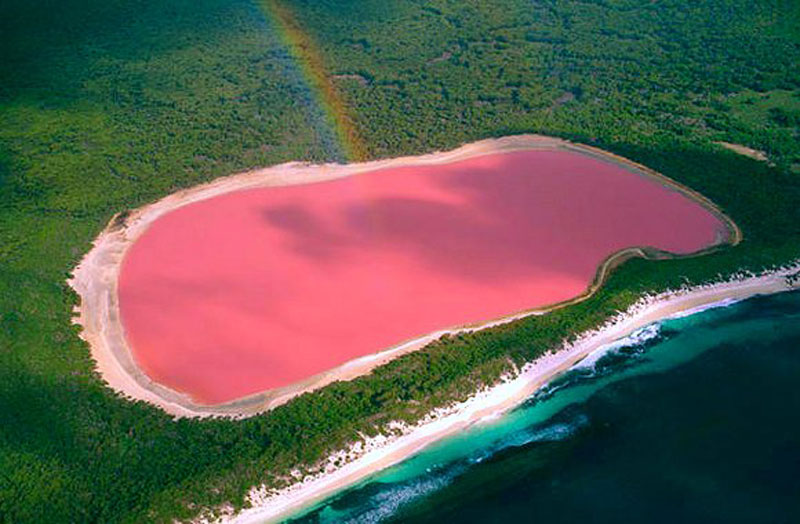 If you are travelling through Australia, it is advisable to take a short trip to the Recherche Archipelago to discover the strange Lake Hillier. Quite large, not very deep, more or less oval in shape, it is mostly spectacular because of the pink colour of its water.
Yes, pink water, you read it right. And this particular color is completely natural to him, so not harmful to humans. The cause of this unique water is not really known, but in any case, it is absolutely charming!
---